We Are Aleman Builders, Inc.
We are a dedicated group of professionals who provide an experience that enriches lives and enhances homes. Our team's creativity, inspiration and teamwork permit us to provide detailed, high quality and stylish designs.
Aleman Builders, Inc. is owned by brothers Sergio Aleman and Melvin Aleman. Together they have multiple combined years of experience in the Naples, Florida construction industry. As a family business they are able to provide the resources, manpower, and skill to offer the highest quality home builds.
A Family Business Built on Quality & Commitment
Our staff is composed of professionals that are highly experienced in the interior design field. As a family business, we are driven to develop and educate ourselves in order to retain a competitive edge in our community and deliver a unique construction experience. Our commitment include delivering our clients an experience to work with our staff that are knowledgeable, cooperative, and skillful professionals
Our team of professional home builders and staff encompasses a wide arena of skills and experience. The result is a full team of people who work hard to provide you with the best in quality home construction, remodel, and restoration.
Sergio
Melvin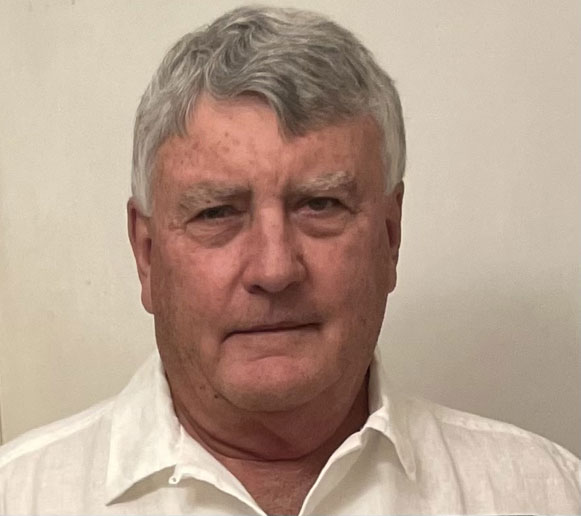 David
Director of New Construction
Leonela
Damaris
Luis
Roger
Bryan
Miguel
Sergio and his team did the most amazing job with an extension on my home. They built a master bedroom and laundry room just the way I wanted it. The team was wonderful to work with! Even though they were in my home day in and day out for 3 weeks, they felt like extended family. I was always included in all the decisions and worked with Sergio first hand on anything and everything. He's a hard working, honest, family guy that beat so many other shady contractors looking to make some money off me. Some quotes were almost double what Aleman charged me and the contractors were simply rude and obnoxious. Makes a huge difference to work with someone you trust! Yay Aleman, I wish your business much success!!!! Thank you for my new space!
I now have my pantry installed by Aleman Builders. All I can say is I am so pleased with the way it turned out. Aleman is professional, detail oriented, prompt, curious and workmanship is nothing less than perfection!!! Five Stars and thank you I have exactly what I wanted.
We had Sergio and his team build a porch off the back of our home in Naples.  We designed the porch and passed off the drawings to Sergio.  He built it perfectly to specifications, only he added to it many suggestions for improvements, upgrades and efficiencies.  His team's work was highly proficient.  Sergio was present all through the project, communicating via phone when we were remotely located and on site at all times when significant issues needed to be discussed or progress needed to be reviewed.  Sergio is very professional, courteous and considerate and these attributes flow down to his team members.  He listens.  He cares.
We would recommend Aleman Buiilders with the highest degree of confidence for any construction project, large or small, that you might have.
Aleman Builders, Inc have done a tremendous job on my home. Their professionalism and promptness are top notch. From the initial contact Sergio and his crews were very engaged and focused on customer satisfaction. The on site project manager Kevin Guevara was available at all times to address and remedy any concerns I had. Kevin also ensured crews stayed on schedule to complete my reconstruction. Truly an outstanding company, which I would definately recommend.
Looking for a good contractor who does what they say they will do, Then Aleman Builders is the one. Great job and fair price.
Aleman Builders turned my house into a duplex in 3 WEEKS so my Father could move in with me. They have amazing attention to detail, are very respectful of my time and space, listen carefully, present solutions to challenges, and I trust them with any work I need to do moving forward. Sergio Aleman and his team are a dream come true to work with.
Aleman Builders is a great team to work with!
I've known Sergio for many years, he is always responsive and eager to help with any construction project. I would recommend him for any size project, remodels to new homes. His company helped me remodel our home and get it ready to put on the market after Hurricane Irma last year, excellent workmanship and always on the job when promised!
We are very pleased to refer your company.
Thank you for everything we certainly appreciated your responsiveness to our valued clients' needs through all of the hurricane Irma issues. I know what a burden it was for your company getting everyone squared away. Your efforts and professionalism were top notch." I also appreciate the exquisite care you took in caring for our property. You not only looked after the repairs, reconstruction and the cleanup but also make sure your clients are aware of your progress throughout the many different steps of the construction.
The level of work and professionalism exhibited by Aleman Builders and its employees was truly exceptional. In a time filled with much confusion and uncertainty, they were a steady beacon providing guidance and expertise in every step of the process. Always willing to go the extra step and advise when needed. The on-sight project manager Kevin Guevara, sets a high standard for many to emulate; on time/on target everytime. With restoration yet to be finished, I have full confidence of satisfaction upon completion. Thanks
Sergio and his crews are very professional. Their cleaning up daily and quality of work is second to none! The big bonus is Sergio's quality control!
I highly recommend Aleman Construction Company for your home improvement projects. They met my expectations for both quality and promised completion time frames. I have done two projects and I am very pleased with the product.
Sergio and the entire team are beyond great to work with. The professionalism and way they work with you is beyond impressive. Their quality of work is incredible. The smallest details you don't see they do and fix. We truly appreciated them working around our schedule to get the project done in a timely time. I definitely recommend them for any project. You will not be disappointed.
Made a tricky remodeling of bedrooms with new bathroom, new office and other repairs. Great job quality, very happy with the results, but best of all is customer service. Sergio (owner) is personally involved and steps up to extra crazy ideas too (I had some… :). I can definitely recommend AB for high quality work.
I can't say enough about how happy we are with Sergio and our project!
Sergio has been the definition of professionalism. He has the ability to make decisions on minor details while keeping your design in mind. He'll do whatever it takes to get the job done as if it were his own project.